NEW LOCATION: 5150 Hwy 22 Suite C-1
LITERALLY STEPS AWAY
THE COMPANY- Mandeville Ballroom Dance Studio
Mandeville Ballroom hosted its first dance March 2006. It all started with a few people, a borrowed sound system, and several CDs worth of great dancing music. For two years, Mandeville Ballroom hosted monthly dances and special events, until in March 2008, on its second anniversary,
Mandeville Balllroom Dance Studio opened it's doors to the community. Offering quality weekly lessons, dance parties, and private lessons,
Mandeville Ballroom truly strives for excellence in offering adult ballroom dance instruction and cementing it's place in the community as a fun social outlet.
~We continue to strive for excellence in offering weekly dance lessons in American style social dances-
~Swing dance, Ballroom dances(Waltz, Tango, Foxtrot), Latin Dances (Salsa, Merengue, Rumba, Cha Cha).
~We help aspiring dancers to transform into confident dancers, so they can enjoy dancing to many songs in many different situations.
~We offer a less expensive, healthier alternative to watching a weekly movie- social dance parties.
~We offer a beautiful facility to dancers who need a place to practice, or for instructors who need a place to teach their students.
We constantly strive to build a warm and friendly, skilled dance community on the Northshore.

YOUR INSTRUCTOR- Aaron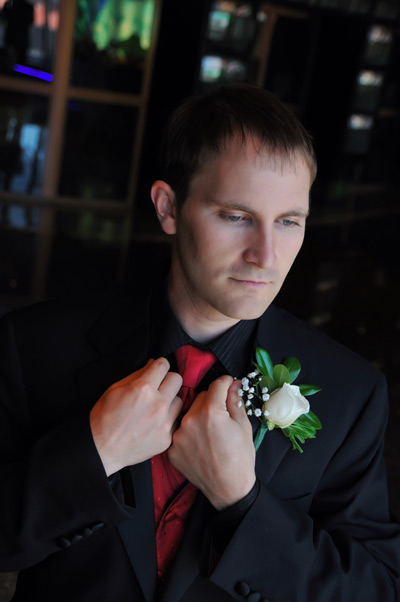 Aaron Smith is the owner instructor of Mandeville Ballroom Dance Studio outside New Orleans, LA. est. 2008.
Although Aaron grew up shying away from dancing and most social gatherings, an opportunity opened up in college for him to begin taking classes. He instantly fell in love with East Coast Swing, a passion that soon grew to include many other social dance styles. Throughout his 15 year dance journey, Aaron couldn't help but share his passion with others, so he created the Swing Dance Club at Southeastern Louisiana University, assisted the local high school dance clubs, and even held a board position on the local chapter of USA Dance.
After graduating college in 2006, Aaron moved back home to Mandeville, began hosting monthly dance parties, and continued his training. All this culminated into Aaron opening his own studio two years later, a venture which has been growing steadily into a warm, welcoming dance community. An avid social dancer, performer, and pro-am competitor, Aaron continues to hone his craft through coaching, workshops and training from nationally and internationally recognized instructors and professional dancers.